After months of waiting, one Sexsmith landmark made a historic move this week.
The Emmanuel Anglican Church was approved on Monday to be moved from its location on 101 Ave to a vacant parcel east of the Paszkowski House on 99 St.
Township Building Movers made the move straight down 99 St. to the building's new home; ahead of the move, residents were asked not to park on 101 Ave or 99 St.
Sexsmith and District Museum Society board member Sharon Ophus said the move has been long in development, with the last few details entailing ATCO and Eastlink co-ordinating around power lines on 99 St. now in place.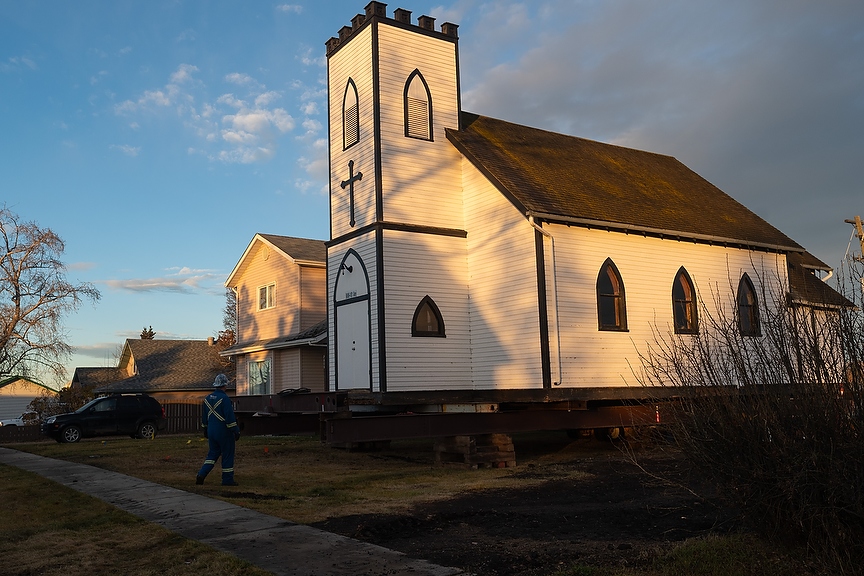 First built in 1936, the church has been sitting on a flatdeck in preparation of the move for the past three weeks, Ophus said.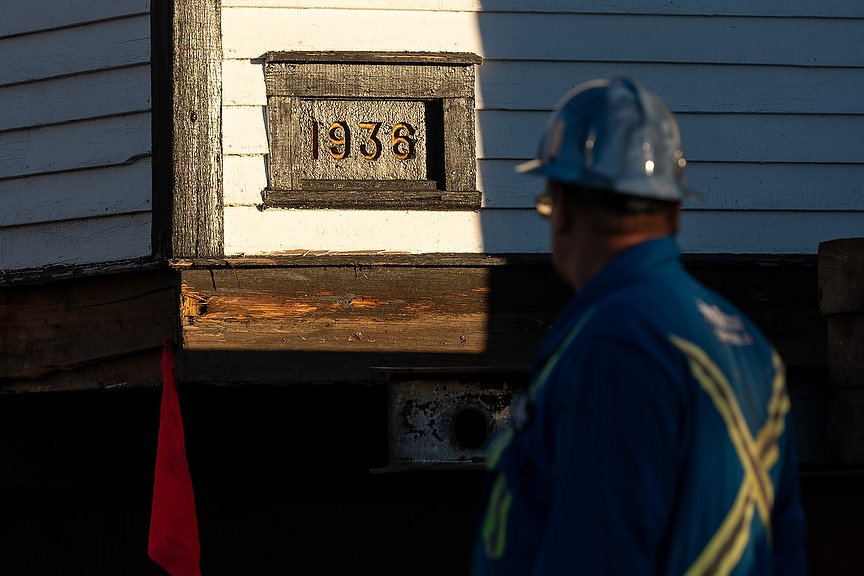 "So there's been many stages to this," Ophus said.
The move is necessary in light of an engineer's report received in March.
"The building itself is structurally sound, but the foundation is from 1936," Ophus said.
"Some of the walls were starting to crumble, some of the support beams; in March (it was given an) eight to 10 month lifespan on the foundation.
"We are coming up to the eight-month mark now."
The motion to move the church at the subsequent museum society meeting was unanimous.
In June, Town of Sexsmith agreed to purchase the property the church previously sat on for an appraised value of up to $75,000.
"Support from the Town of Sexsmith has been non-stop," Ophus said.
Once the building was lifted, Ophus said there was an outpouring of love from residents in seeing the building preserved.
"There is a lot of sentiment around this building," she said.
"That part was very heartwarming. People said, 'I was baptized there.' 'We were married there.' 'My kids were baptized there.' They're so glad it's going to be usable again."
The church has been closed for approximately 20 years.
Ophus said after the move the society plans for the church to have its doors open as part of the museum during summer hours and expressed an interest in renting it out for weddings.
"It's going to be available for the community again," she said.