PHOTOS: Grande Prairie Annual Traditional Pow Wow returns
June 29, 2023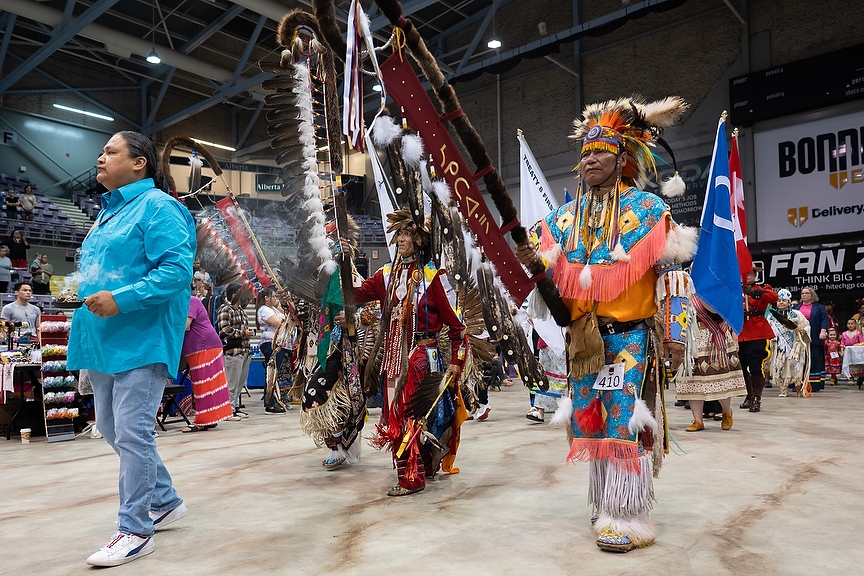 The 4th annual Grande Prairie Traditional Pow Wow was hosted at the Bonnetts Energy Centre on Saturday and Sunday. It featured people attending from all over Canada including Treaty 6,7, and 8. It's estimated that between 4,000 and 5,000 people attended the powwow over the weekend.
The grand entry on Saturday, left, was accompanied by local leaders from the city, Horse Lake First Nation, Sturgeon Lake Cree Nation, Kelly Lake Cree Nation, Metis Nation of Alberta Local 1990, MD of Greenview, RCMP and Northwestern Polytechnic.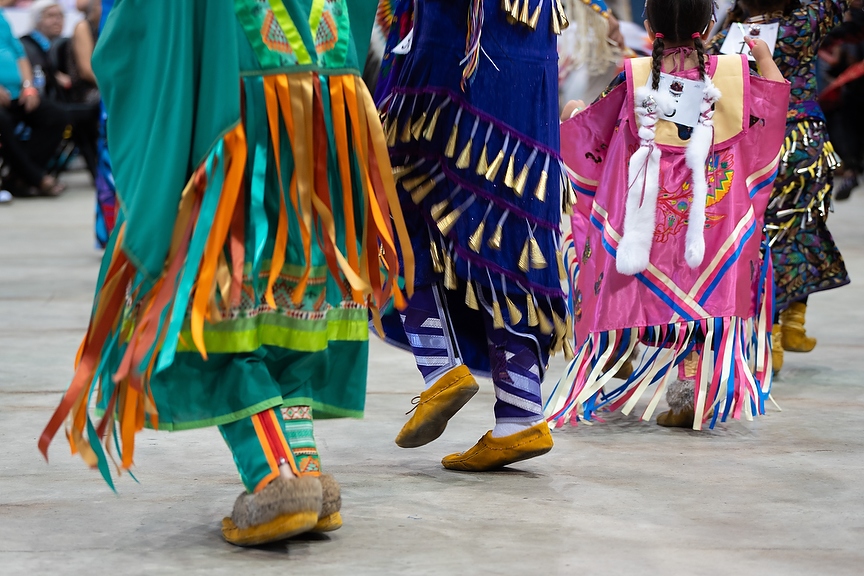 City Mayor Jackie Clayton said she was thankful to be welcomed to the celebration and ceremony at the powwow.
She said the powwow was a step towards "collective healing, learning, and many more connections in the year ahead."
Other highlights included drummers and hand games where a $20,000 prize was given out.
During the city council meeting on Monday, coun. Dylan Bressey said he believes council should learn the hand games and play against city staff.