"Life Happens, Food Helps" is written on the wall of Fourteen 14 Food company. The restaurant recently began an initiative to see locals receive a meal when needed.
The downtown establishment has a wall of receipts of meals paid for by people who have bought them for a stranger; it's called Meals from the Heart.
"Somebody can just come to grab the receipt and give it to us," said Fisnik Veliu, co-owner of Fourteen 14.
"No questions asked; it doesn't matter if you're walking on the streets or if you just lost your job and you want a hot meal."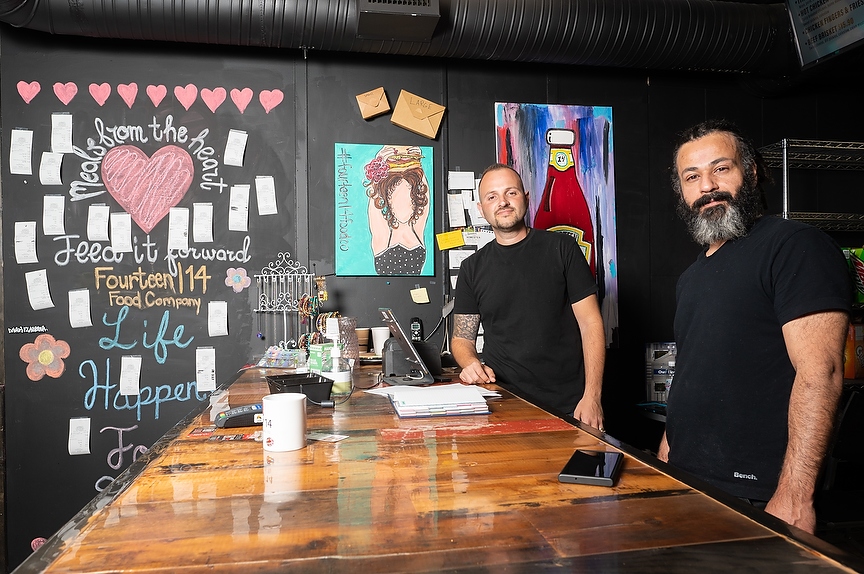 The idea came after Veliu and his business partner Ahmad 'Ozzy' Azzawi saw videos on social media of a man entering a restaurant and asking what he could buy with $2; the owner gave the man a meal at no charge.
Veliu came to Canada as a refugee from Albania and Azzawi immigrated to Canada from Jordan.
"Both of us had opportunities given to us, and if it wasn't for those opportunities, we wouldn't be here," said Veliu.
He said giving meals to those who need them is common practice in other areas of the world like the middle east and parts of Europe.
After posting the idea of Meals from the Heart on social media, people began buying meals for strangers.
Within the first three days, more than $500 worth of meals were purchased; Veliu said people were calling in and buying meals for strangers over the phone and sending e-transfers. He would then print receipts and post them on the wall for someone to use.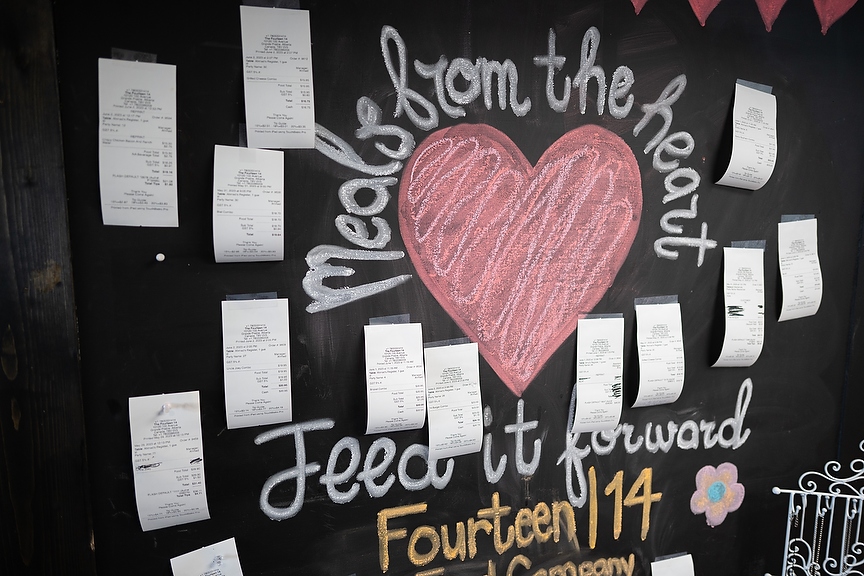 "Grande Prairie is one of the most giving towns I've lived in," said Veliu.
"We got all these donations, all these people wanting to help, but we need people to come and redeem them too."
Azzawi said he thinks some people might be shy but believes as word spreads, people will begin to redeem the meals.
Fourteen 14 is no stranger to helping those who need it; on hot summer days, the restaurant leaves a cooler of cold water available to anyone and has also donated food to Everybody Eats Grande Prairie's Sunday dinners.
The restaurant recently won the Downtowner of the Year award from the Grande Prairie Downtown Association.
The owners appreciate the recognition but believe helping the community is an essential piece of being a part of it.