The students of Northwestern Polytechnic's music program will be playing their last notes there this fall.
The school has decided to suspend all music programming indefinitely, said Justin Kohlman, NWP president and chief executive officer.
"It's obviously a difficult decision," he said.
"A number of factors were considered, but two of the most significant are that in spite of increased marketing and recruitment efforts of the last year, we had no applicants for September."
He said low student enrollment in music programs is trending across the country, while at NWP, there were only four students enrolled in the program this year.
The students who spoke to Town & Country News said there is also one second-year student, another working on a music diploma doing both first and second-year classes; additionally, students from other programs took music courses as options.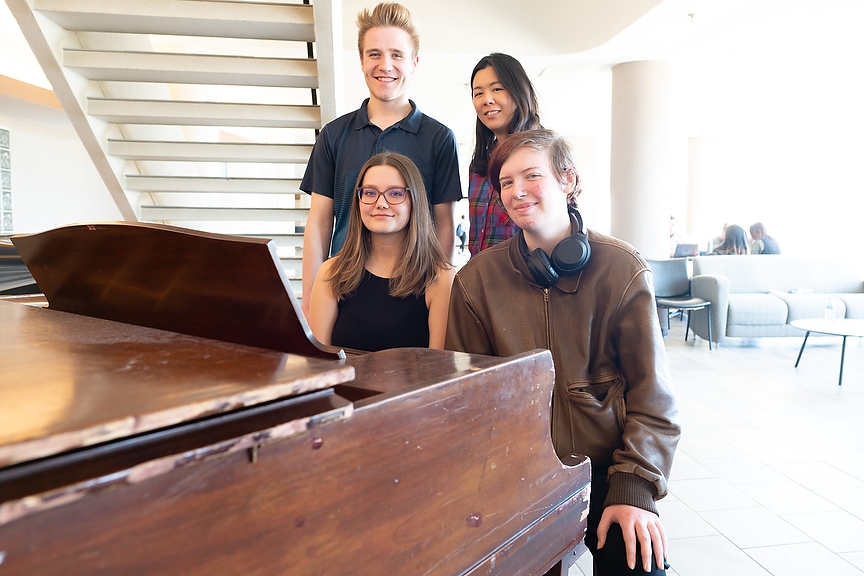 Students also noted that applications for September intake might not have been received yet since it was early in the year when the announcement was made.
"There's been declining demand for music at a lot of post-secondaries, and so a lot of post-secondaries are being faced with the same kind of decision," said Kohlman.
He said enrolment in music programs at high school level is also declining, contributing to the lower numbers in post-secondary institutions.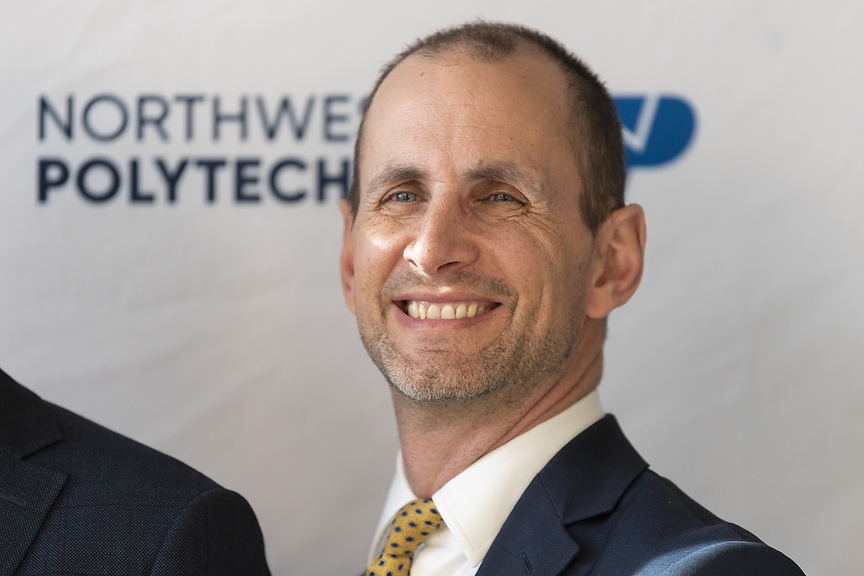 NWP used to offer a two-year music diploma program as well as an option for students to begin their Bachelor of Music here and then transfer to a university after two years.
NWP's decision has left some students in a difficult position.
Students frustrated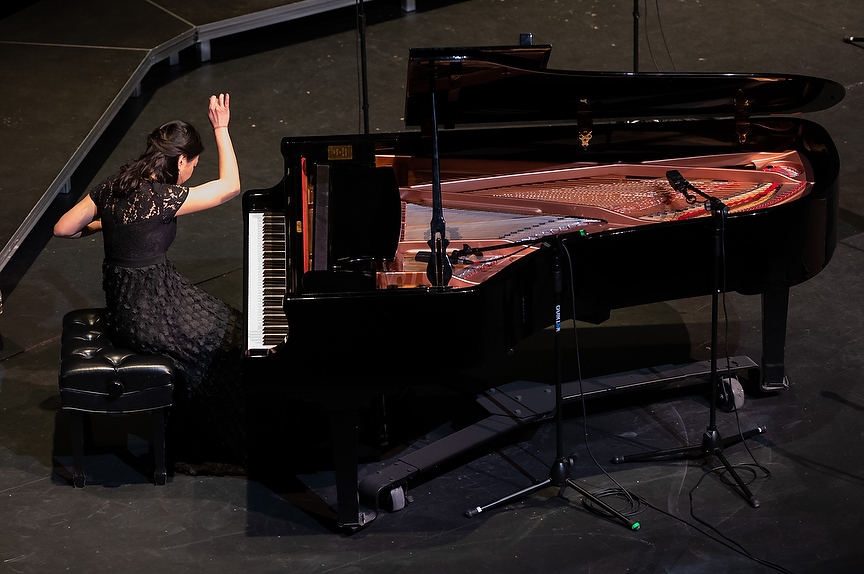 Town & Country News spoke to several of the program's students last week.
Esther Ling and Elias Kerr are first-year students in the music diploma program and say they now have limited options moving forward.
Ling came to NWP as a mature student and said she is unable to move to another school due to her children and family situated in Grande Prairie
"I don't have the freedom to move," said Ling.
"My intention was to come here and finish and then continue on with my music career goals."
Ling wonders why the school even accepted first-year applications into the diploma program if the school was going to shut it down. She said NWP later told her it had no intentions of suspending the program when accepting applications last year.
Kerr graduated from Charles Spencer High School and decided to pursue music at NWP.
Kerr said they are dealing with two chronic illnesses and that student health insurance at NWP helps. Moving away is "scary in case something does go wrong," said Kerr.
The students were informed by email of the school's decision in February during the reading week break.
When students returned to class after the break, it was difficult, said Ling, noting instructors and students were in shock.
Music students shared their frustrations with the timing of the suspension notice, noting it came only one week before the application deadline for the University of Alberta music programs.
"A week to process the news of your program being suspended and thinking, okay, well, now I've got to apply to other places; I have to do these auditions while in the middle of all of the responsibilities for our courses, and midterms that were in the next couple of weeks isn't a lot of time to process its impacts," said Ali St. Germaine, second-year music student at NWP.
St. Germaine plans to go to the University of Alberta to continue her music education but was also considering an additional year of open studies at NWP.
She has been doing music events at the college since she was six.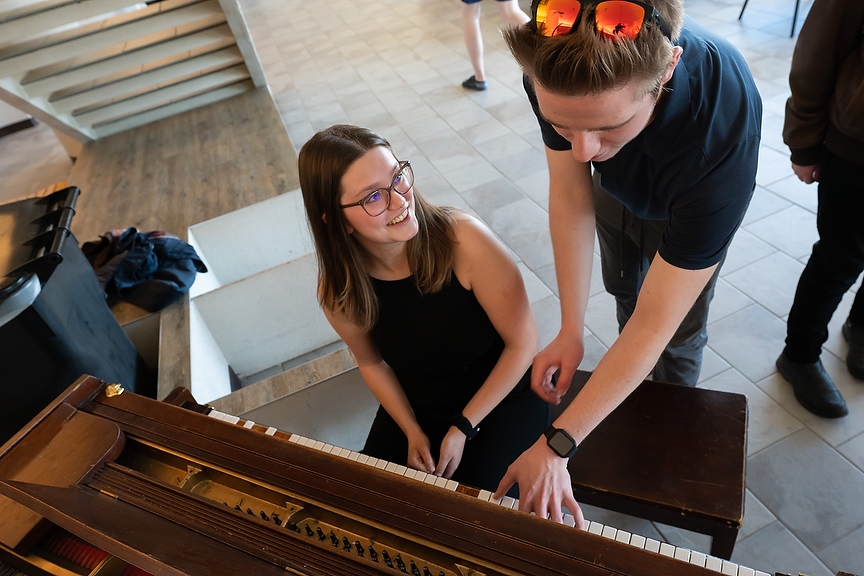 "Music in this building has been a really big part of my life, and so hearing that the program is being cancelled is kind of hard to navigate because you feel so many things at the same time."
Erik Forsberg is a first-year music student following the university transfer route, planning on completing his first two years at NWP.
He will now be taking an additional year off of school to save funds to continue his education at another school.
"It's probably going to cost a lot more if it's three years somewhere else because here it was reasonably priced."
Kohlman said the school will work with "students individually to support them and ensure their goals are still met."
Still, the options given to music students have not been great, according to Ling.
Concerns include the cost of moving, higher rents and living expenses in other cities, and higher tuition.
The announcement came as a surprise to Northwestern Polytechnic Student Association (NWPSA) President Brooklyn Broaders.
"We are really disappointed along with the students that they don't have those options anymore."
She said students in other programs were taking music courses in other programs like Education as a fine arts elective.
"It definitely affects more than music students."
"There are other programs that have electives and option courses, and so some students do tend to take music as some of those options."
She said the NWPSA is looking into how it can support students affected by the decision.
"Ultimately, that's the institution's decision," she said, but she is hopeful that some courses will remain as options for students in the future.
Ling said the music instructors, some of which have been there for many years, have been supportive of the students and helping where they can.
"After I got the news, I went through a little bout of depression and my music instructors really helped me through that because they care about music and they care about the music students a lot," said Kerr.
"They are not giving up on me or any music students in light of all this information."
St. Germaine noted the college had been a place for music in the community for many years. She points to choir nights which the community was involved in, the recording studio and the "beautiful pianos" such as the Steinway, prized by many students.
NWP president Kohlman said decisions are still being made about what will happen to the program infrastructure like the recording studio, which has been available to rent by the public.
"I think there's going to be a big gap left in the music community without this program," said St. Germaine.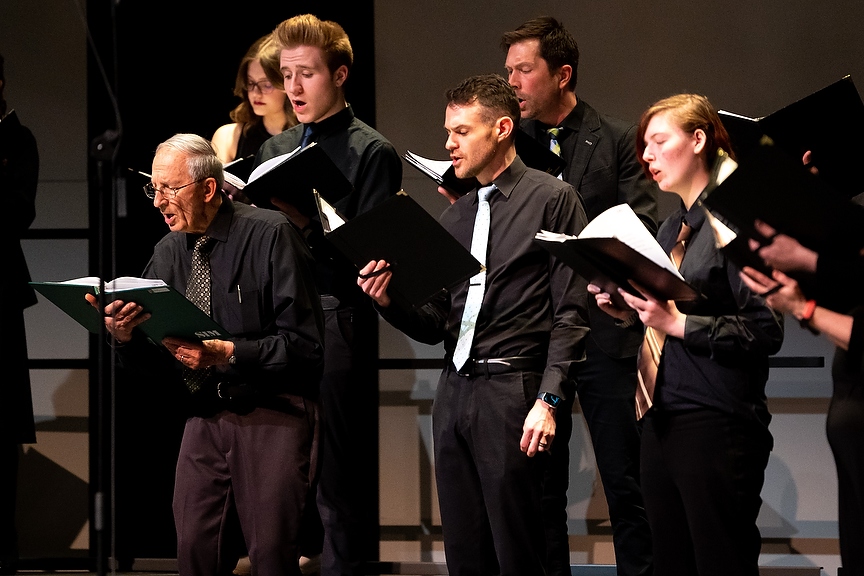 Enrolment is up in other parts of the college
"Our goal is to use taxpayer resources effectively as possible, and so we're going to be consistently expanding and subtracting in line with student and industry demand," said Kohlman.
He noted several programs at NWP have seen growth, notably health, business and computer science.
He said enrollment at NWP has seen its most significant growth in one year since 2014.
"Overall, our numbers are going in the right direction."
Kohlman said the reason for the large enrolment numbers are due to students being attracted to the school's new polytechnic status, students returning after waiting out the pandemic and the recently expanded programming options.
Kohlman said he doesn't see any other programs being suspended in the near future.
He also noted that the other fine art programs at NWP are healthy with good enrolment numbers.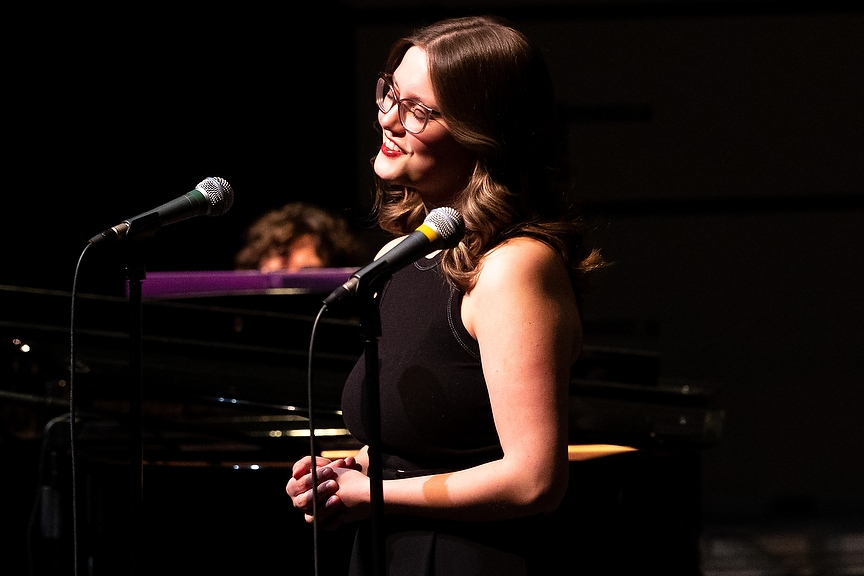 On Saturday night, the NWP concert choir, including the last NWP music program student, performed in the Spring Concert at the Douglas J. Cardinal Performing Arts Centre.
St. Germaine sang Thank You for the Music by ABBA.
"I'm so grateful and proud
All I want is to sing it out loud
So I say
Thank you for the music, the songs I'm singing
Thanks for all the joy they're bringing
Who can live without it? I ask in all honesty
What would life be?
Without a song or a dance, what are we?
So I say thank you for the music."