For about three years, a local Grovedale meadery has been making a buzz locally, nationally and even internationally.
Its honey-based wine or mead started as a passion project for the owner and mead maker, Kristeva Dowling, at Stolen Harvest.
"I started as a hobby beekeeper," said Dowling.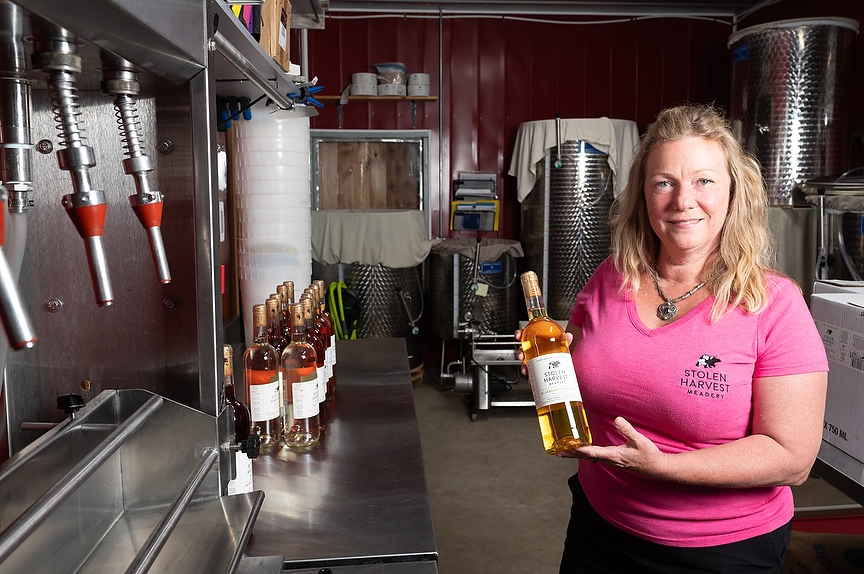 In her third year of beekeeping, her four hives produced over 350 pounds of honey.
"There's only so much honey on toast one can eat; what the heck am I going to do with all this honey," she said, knowing she didn't any to go to waste.
"I have to preserve my bees' work, and what better way to do it than turn it into alcohol because that's a permanent transition, basically its honey's leap to immortality."
Although mead may not be on everyone's shopping list when visiting the liquor store, its lineage is a long one, being our oldest alcoholic drink. According to historians, the Ancient Egyptians mixed it with spices, fly blood, pig eyes, and bird blood for medicinal purposes. Even Hippocrates used honey for a variety of ailments including baldness, cough and sore throat, and mixed it with vinegar to relieve pain.
Dowling worked in anthropology previously and believes that may have been where she first heard about mead.
"The fermentation process is exactly the same as wine, but we use honey as the fermentable sugar instead of grape juice and sugar," she said.
The change from using honey came during the industrial revolution, she said, when sugar was more readily available and able to be processed. "That's when honey went out of favour because, of course, it's heavier, more costly, and takes more time."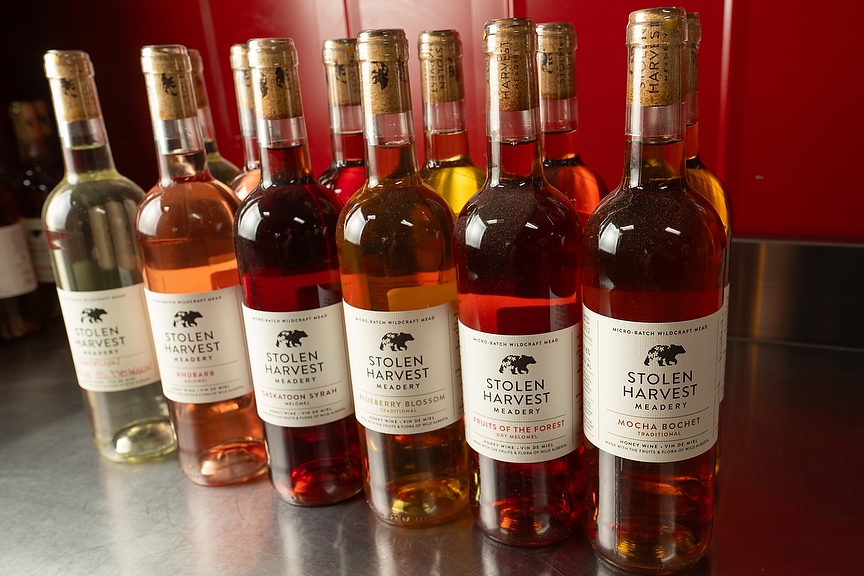 Creativity
She explained the creativity of creating different meads keeps her job interesting.
"When you're making a traditional mead, you're showcasing the flavour profile of the honey, and when you're making a wine, you're basically bringing out the flavour profile of the grapes."
Every honey ferments and creates a different flavour profile depending on the type of honey. Pure dandelion or clover blossom honey may ferment and have entirely different taste profiles, she said.
"There's a larger array of creativity, I think, with the mead world, than there is the wine world."
"I've done a Birch Hills traditional, so the honey comes from the Birch Hills area, and I have done a blueberry blossom traditional, which has a completely different flavour profile and what's incredible is even though there are no blueberries in that mead, the flavour of the blueberry comes through the honey," said Dowling.
Currently, she is working on a small batch using mango blossom honey from Hawaii.
She said making traditional meads is her favourite and if money were not a factor, she would create varieties with honey from around the world.
"That's kind of my dream would be to make something that's quintessentially Ireland with Heather honey, quintessentially Italian with chestnut honey, quintessentially Greek with Greek thyme honey, and then make those meads."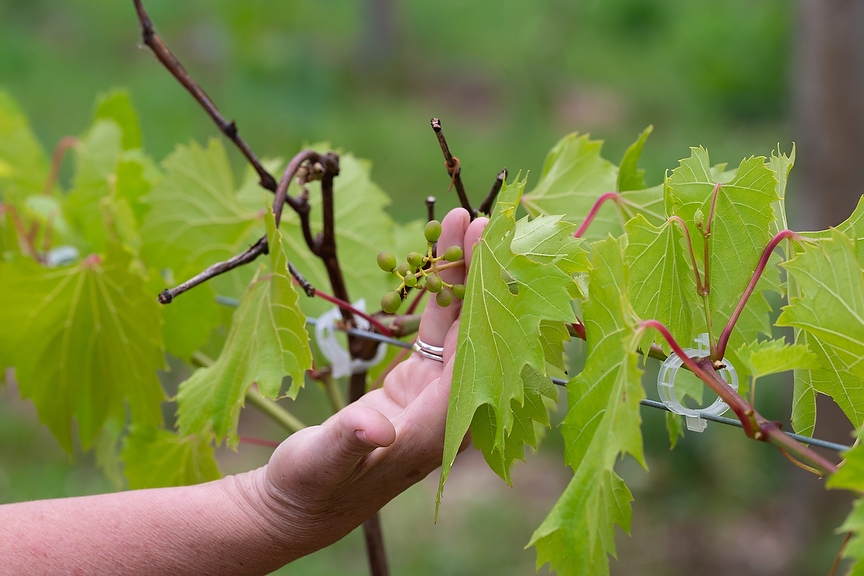 Small-batch process
Stolen Harvest prides itself on the small batches of mead it creates, only making 100 to 1,000 litres at one time.
"I really truly am a micro-batch meadery," said Dowling.
"I noticed that some of the bigger wineries are starting to catch on to the fact that people like small batches made local, and you see these wineries trying to do that, and they say small batch on it, only 30,000 litres.
"It's annoying, but it's cute that you think 30,000 litres is a small batch."
She said having the small batches ensures quality control and a variety of creativity, which has allowed Stolen Harvest to come out with 22 different flavours in its past three years.
She said she would start repeating some as some sell better while others remain her favourites.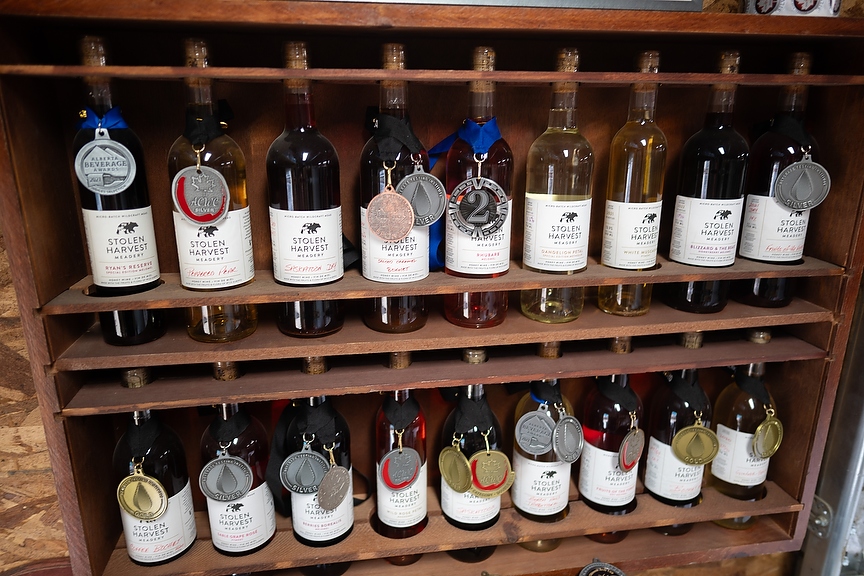 Since opening, Stolen Harvest has won multiple awards, including Best Mead of the Year in 2021 at the World Mead Challenge in Chicago.
"Everything I sent to competition has won either a silver, gold, or best in show."
The little meadery has won awards from WineAlign, and the Canadian Wine Championships.
Dowling says Stolen Harvest will begin mead tastings and can be booked by appointment only.