City and county buy Bandaged Paws building
June 8, 2023
The city and county of Grande Prairie are purchasing the building currently housing the Bandaged Paws Animal Rescue.
The building is expected to cost $750,000, with the city covering 60 per cent ($450,000) of the cost and the county the remaining 40 per cent ($300,000).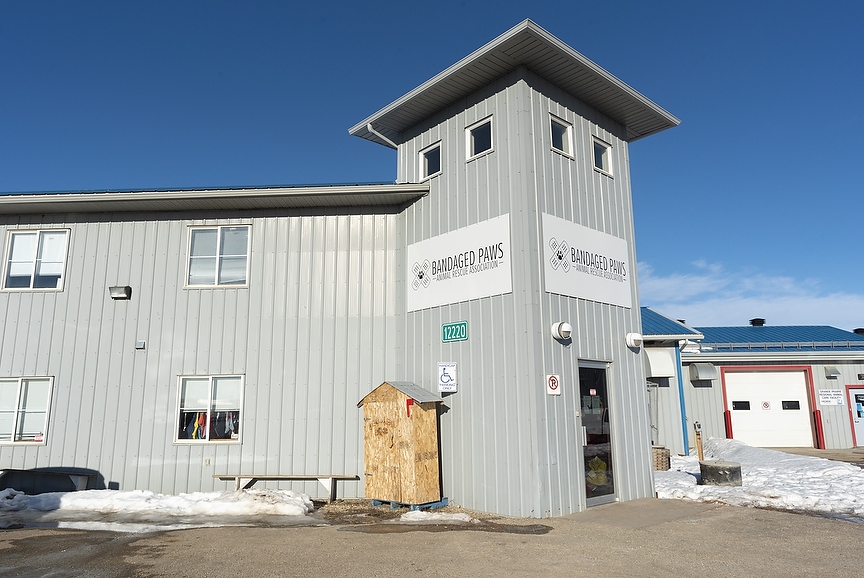 "It's an opportunity for the city and the county to partner on the purchase of it (building), to be able to continue to supply rehoming and adoption services to the pound," said Gordon Halliday, city land officer.
The county and city shared a 60-40 split in costs when the regional animal pound opened in 2009 and continue to do so for the facility's operational costs.
Halliday said full details of the purchase were currently unavailable because the deal is still being negotiated, but the intent is to negotiate a lease and service agreement with Bandaged Paws to continue providing services to the regional pound.
"At this time, we don't believe there will be any changes to our operations," said Bandaged Paws in a statement to the News.
"We have a good relationship with the regional pound, so I suspect it will be business as usual for us going forward as well."
The city approved the funding at last Monday's council meeting (May 29), while the county held a special council meeting to discuss the purchase on Wednesday (May 31).
The Edmonton Humane Society currently owns the building, which no longer operates in the area.