Cavalcade Theatre Company presented a one-act-play A Walk in the Park by local playwright Noah Schallhorn.
The play focuses on two young adults reconnecting after years apart, evaluating their relationship past and present.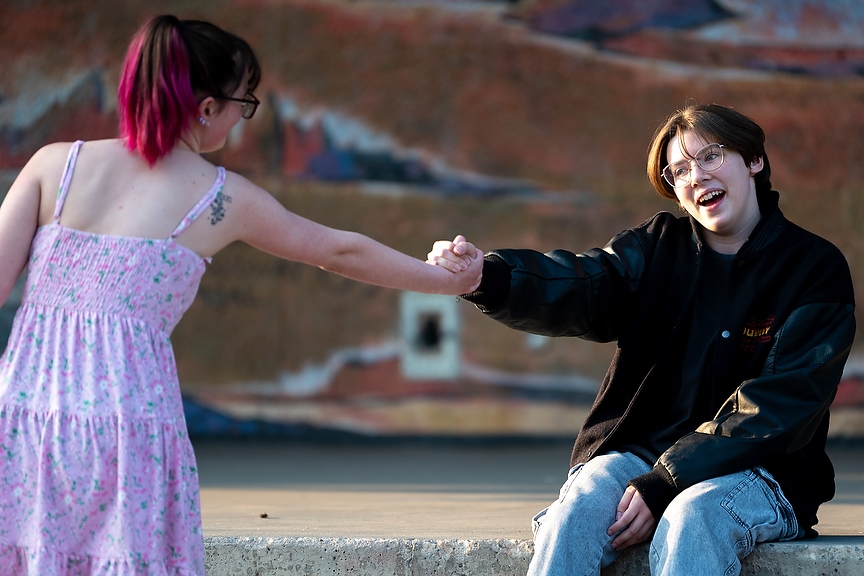 "We all approach art from a different perspective, so it's not going to resonate with everybody, but even if just one part of it does, even if people are able to take away one thing that felt resonant, I think that's all that we can ask for," said Schallhorn.
The 19-year-old playwright is no stranger to the local theatre community, writing and directing one-act plays Lunch Hour and One More Drink as well as playing the role of Dennis in Grande Prairie Live Theatre's production of the Play That Goes Wrong.
The inspiration for A Walk in the Park comes from Schallhorn's own "complicated relationship experiences.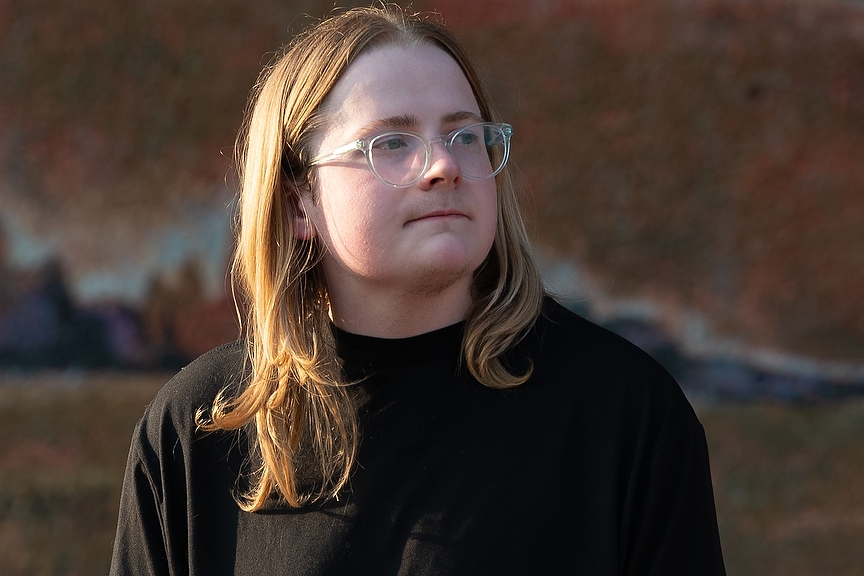 "I know that place of longing and feeling like you're waiting for someone to come back to feel like you've been left high and dry and without any closure, so I drew from a lot of that."
Still, the show has taken on a life of its own, said Schallhorn.
Three performances of the play took place over the weekend at the amphitheatre in Muskoseepi Park, the first on Friday evening and then two more on Saturday.
Having A Walk in the Park performed in the park added to the Cavalcade Theatre Company's mission of ensuring theatre is accessible to all, said Schallhorn.avalcade Theatre Compa
"I just hope that people take away the fact that community theatre is thriving in Grande Prairie," said Schallhorn.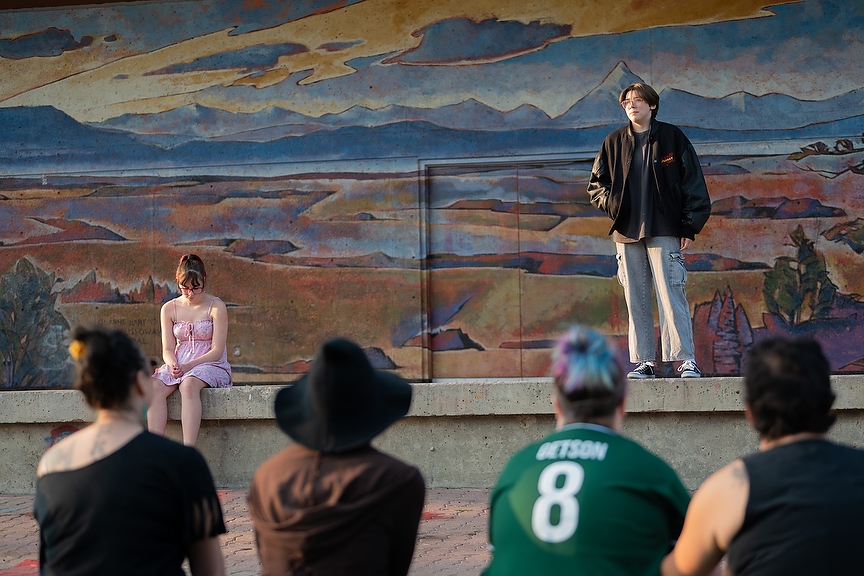 The performance also included a portion of Cavalcade's Letters I'll Never Send show, which was part of Alberta Culture Days last year.
A Walk in the Park was performed by Quinn Goudreau and Sarah Meggit.
Friday night saw an audience of more than 30 people.